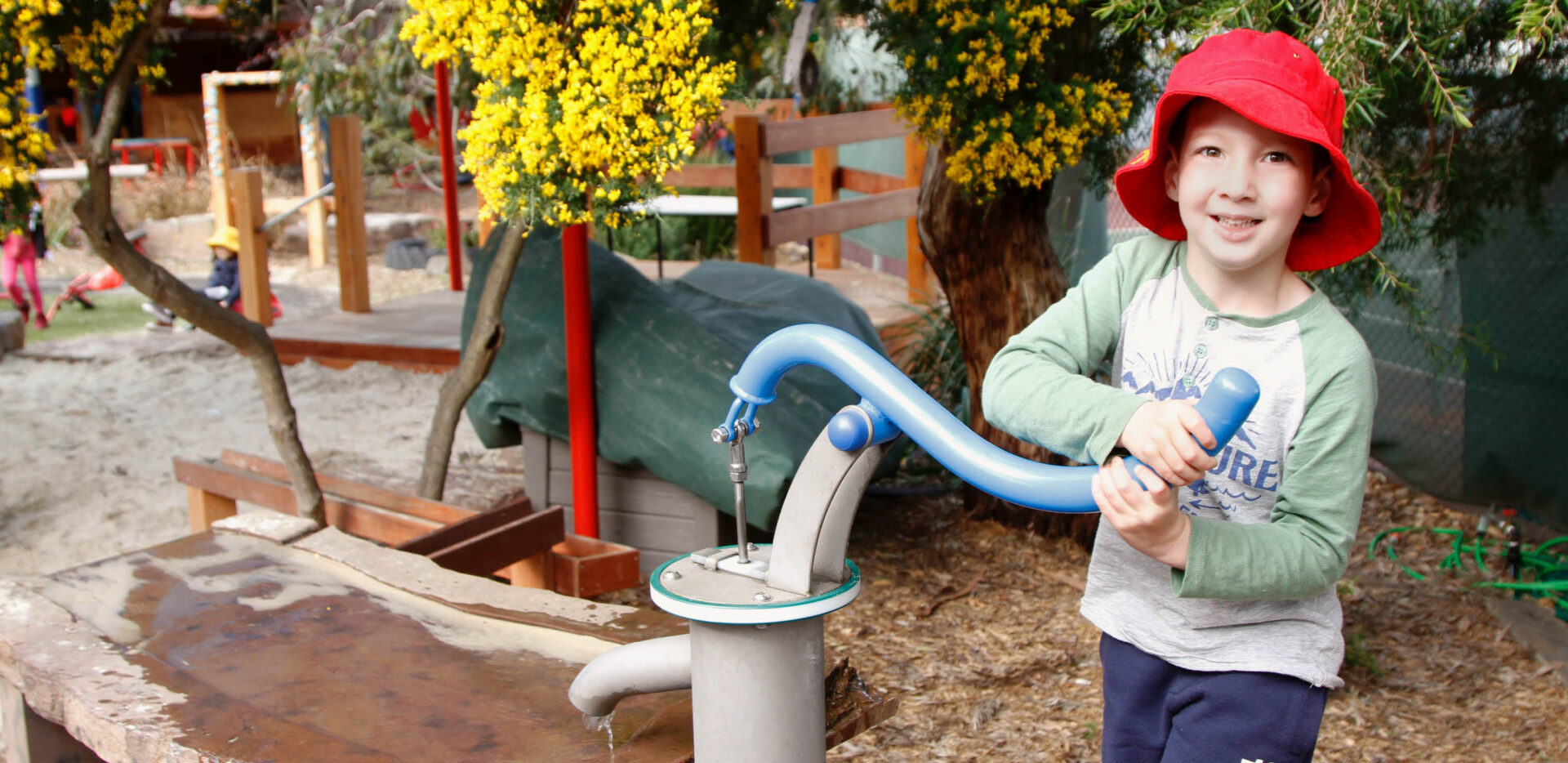 Indoors
Our centre has two classrooms and is furnished with child-orientated equipment designed for educational play.
Outdoors
We have a spacious outdoor area providing a range of natural and fixed play equipment for children to explore.
Sustainability
Careful use of resources, appreciation of the natural environment, and recycling of waste materials wherever possible.